It's our pleasure to have an Interview with Ryan Biddulph at our blog QuestionCage today. Who is well known in the Blogging Industry for his content and his writing style?
Ryan is a Travel Blogger who blogs at BloggingFromParadise.
Ryan has also written several e-books which are available on Amazon on pro blogging tips.
You can find him featured on several reputed and authorized blogs, and a few popular's ones are listed below.
Let's us see Ryan's Blogging journey and his success story. And Tips on Guest Blogging and Blog Commenting.
---
Interview with Ryan Biddulph: Pro Blogger from Blogging from Paradise
Let us try to know more about Ryan Biddulph. A famous Travel Blogger.
Hi Ryan, Welcome to QC. It's great to see you so active in the Blogosphere.
Ryan: Thanks so much for having me!
1. Most of the people from the blogging industry know you, but tell us something about you and your blog for the new readers?
Ryan: Sure, I help people retire to a life of island hopping through smart blogging at Blogging From Paradise.
2. Every Blogger does a few mistakes initially, What was yours and how you overcame it?
Ryan: My biggest mistake was blogging mainly for money. I picked a bad driver. So when the money didn't come in, I lost my motivation and struggled horribly for many years.
When I decided to blog mainly for fun I relaxed a bit and had greater success. I focused on creating value and connecting with friends so everything came together more easily.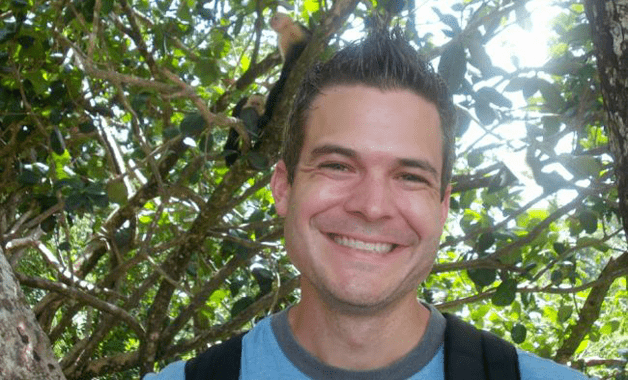 ---
GUEST BLOGGING
3. We can see you Guest Blogging in several Blogs. What does Guest Blogging means to you and how it helps a blogger?
Ryan:
Guest blogging is a fabulous way to make friends with top-level bloggers.
Click To Tweet
By building bonds with successful bloggers you can both expand each other's reach through promoting one another. You will also expose you to big
targeted audiences
growing your email list
boosting your traffic and
increasing your profits.
---
BLOG COMMENTING
Ryan, You are too good at Blog Commenting which can be seen in several blogs and most importantly the comment on Johnchow's blog that can drop anyone's jaw.
Below one was just an example, there are many.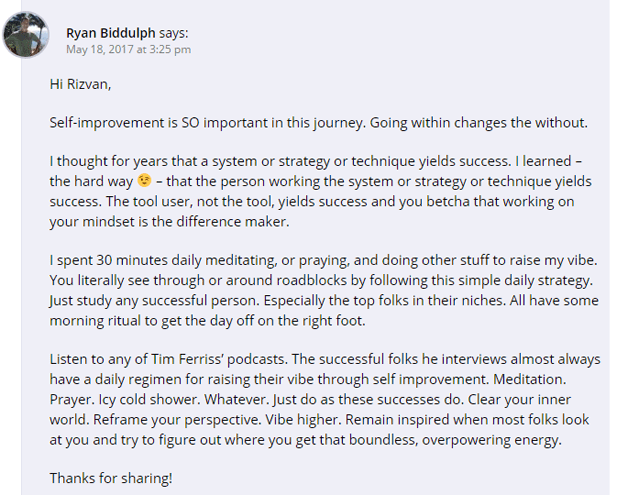 4. So, What are the advantages of Blog Commenting according to you, and how it should be done much effectively?
Ryan: The biggest advantage is that you drive traffic and increase your email list size by sharing your opinion for free.
To do it effectively you want to publish a valuable comment, at least 3 to 5 paragraphs long.
Personalize the comment
Address your fellow blogger by the name
Thank them for sharing their knowledge
Sign off with your name
Make an impact
Drive traffic.
5. A Final Message for all the readers to be successful in Blogging, What to Do and what to avoid?
Ryan: Blog your fun! Follow your fun. Don't blog mainly for money. Follow your passion and you will have the energy to get through the ups and downs.
Blog your fun! Follow your fun.
Click To Tweet
Thanks, Ryan, for being at QuestionCage, it was fun
It great to know about your blogging journey and we are glad that you sharing those encouraging tips on Guest Blogging and Blog Commenting which has a big role in blogging.
You can also find Ryan very active on Social Media like Twitter and Facebook,
Also Read:
An Open Interview With Ravi Chahar: Owner of BloggingLove.com
Interview With Gaurav Kumar Founder of eAskme
Interview With Rakesh Madala Founder of Techedge