Incorporating graphics is the best way to get the attention of a lot of eyeballs. No wonder, graphics are all over to attract, impress, and even influence whether it could be Social Media, Blogs, and whatnot.
And why not the brain responds quickly to the visuals in an comparison to any other content.
Where To Download Free PowerPoint Templates
There are several platforms that offer paid and free designs in the market. But, the one which I use to create my graphics and eye-popping PowerPoint Presentation is through FPPT.com.
It's been very helpful, as they have pre-built templates, which one can make use of and create a great presentation in no time at all.
All need to be done is, browser the templates from the website and to make it simple fppt.com segregated it into a number of categories and organized by tabs.
Download the desired one and make a few edits and you are good to go. The best part of this source is that all the PowerPoint templates are absolutely free of cost to download(no hidden costs).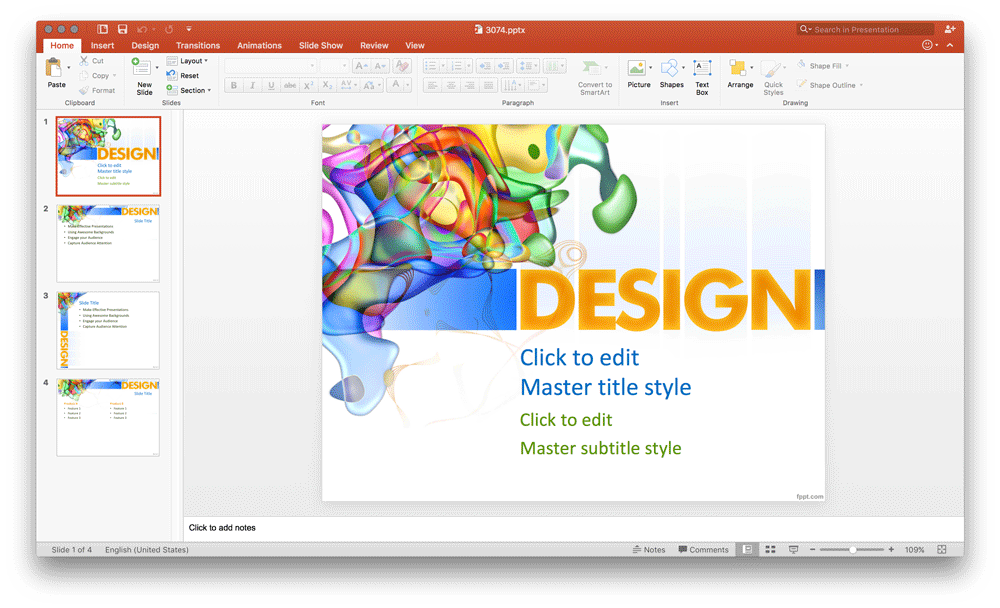 What is PowerPoint Templates
If you are not sure of what they are, to explain this simple, basically, PowerPoint Templates are a pattern of a group of slides or even a single one.
And such PowerPoint Templates contain a lot of stuff like text content, effects, dynamic fonts, presentation themes, background images and collectively it leaves an impact on the viewer. PowerPoint is basically the Microsoft product, though now others too in the market.
We can find the best PowerPoint Templates in FPPT divided into several categories. Let me highlight a few of the popular ones there.
Business PowerPoint Templates (which looks very professional)
Medical PowerPoint Templates
Nature PowerPoint Templates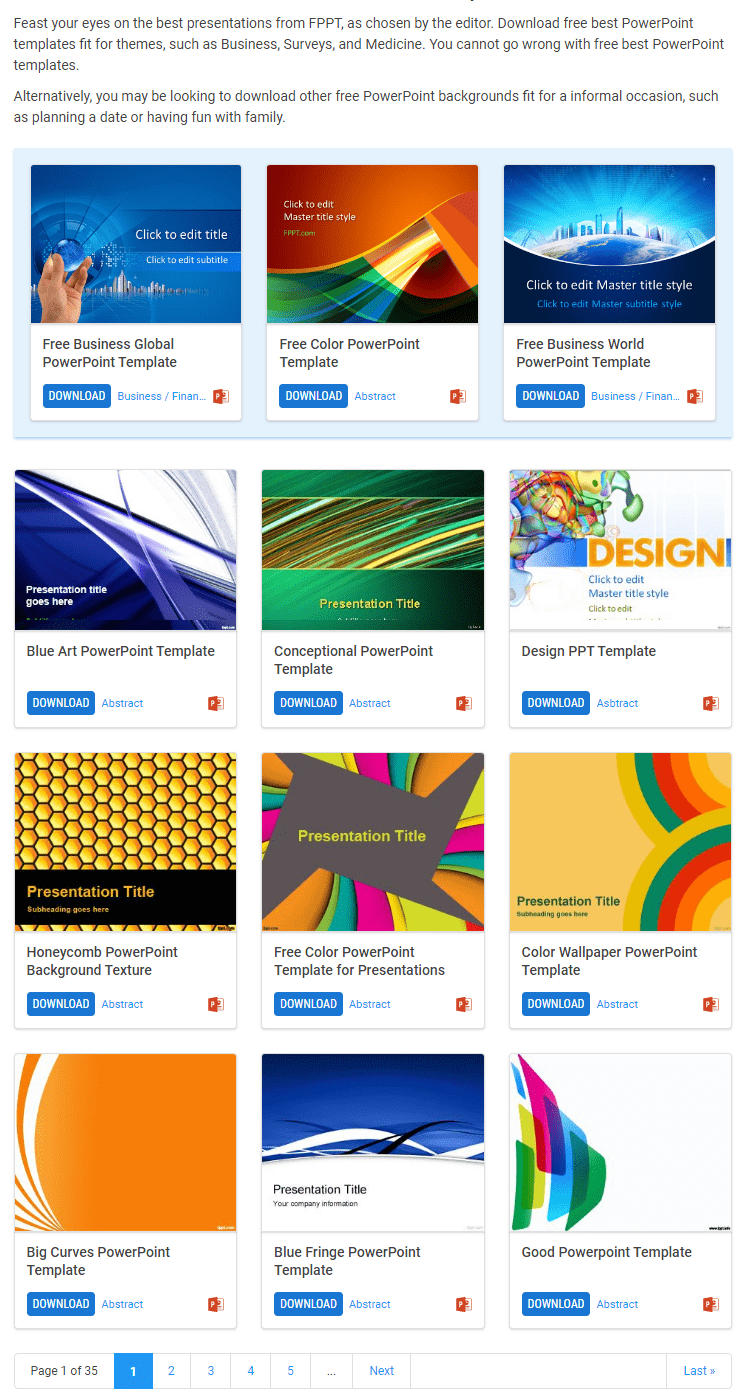 Who can make use of these Free PowerPoint Templates
There could be several ways how one can use the free PowerPoint templates. To create a spectacular and convincing presentation and impress the clients.
Because as said, there are several elements which can be added swiftly like Graphs, diagrams, Maps, Vector images, shapes, and more.
No need to be worrying about finding a decent background for your presentations at all as you can get the desired one on a single platform.
Corporates use to Make Presentation
Creating a professional business presentation is never been so simple at all. Browse, choose, edit and you are done.
From strategic presentations with roadmap and timelines to presentations to show a new project or venture to a C-level audience as well as other presentations for entrepreneurs using a free pitch deck template.
As the templates look so appealing, not a lot of effort requires at all to make it better. Editing the text placeholders make this resource pretty simple to be used, just placing some text content and statistics and you are up for a meeting.
No worries, for your next meeting as you don't have to use the same template because there are thousands of them and gets updates all the time with new ones.
So probably it would be enough even if you have to give a presentation every day with the unique and absolutely with the help of free PowerPoint Templates.
On Social Media to Drive Traffic – Content Marketers
Every presenter has their own purpose to use the PowerPoint templates. Bloggers and content marketers too are very fond of the same. As they create images using quite often, and the free stuff helps them for their content Marketing on several Social Media Platforms.
As these can be used to create features images, placing graphs, and illustrations between the content and more.
But, social media is the really crowded place, it's pretty common the content to get hidden just in a scroll.
In such a scenario creating great graphics that could grab the attention of anyone should matter a lot. And these PowerPoint templates contain many images including background, which can make use of.
And I would say graphics from such platforms are a perfect fit for the content marketers and to be used in different social networks available, from Facebook, Twitter, Instagram or even to create presentations for Youtube.
Advantages of using Pre-built PowerPoint Templates
Although there are several benefits of using a pre-built free PowerPoint Templates, let me highlight a few,
It's compatible with all, so you can switch to Google Slides, OpenOffice, or even keynotes at any time.
Save your valuable time and put that in more productive ones.
No compromise with the presentation quality at all. And create an astonishing Presentation, by using the professional free PowerPoint Templates for all your projects.
And as there are tons of design altogether in several categories, so you can download free ppt templates design every day and surprise your colleagues with your creativity.
---
Final Words on free PowerPoint Templates from FPPT.com
I am sure after browsing those professional templates will make you fall in love with the website. And why not, one single destination where you will have solutions of all your graphics and at the same time creating impactful presentations as well.
Be productive and at the same time, come up with something creative to the world.