As we are all very much aware of the fact, millions of people show their interest in social media across the globe.
Usually, people take a walk towards social media for sharing messages or important stuff they have seen on the internet.
At the end of the day, this is how the conversation builds in the social media. At the same time, one must know, how the results fall based on engaging social media content.
Create Engaging Social Media Content to Drive Traffic
When it comes to better outcomes from engaging content, here you can get to know about some of the essential approaches to share as per your convenience.
Better engagement with proper hashtags
If you are looking forward to creating engaging social media content that shows results, then you can be aware of hashtags.
It is such a common thing where you could see across different social media channels.
With the help of proper and effective hashtags with websites like Hashtagify, you can bring the experienced clients and keep it in touch with you.
At this stage, one should be aware of sharing the content more than once with different hashtags as well as features.
This thing will literally help you to increase the active percentage.
Prefer High-quality photos
It is always crucial for people to add high-quality stuff for a better reach.
It means your content should be spoken widely for its quality. To better this situation, you should go towards high-quality images rather than choosing low-quality images.
And at the same time, one shouldn't prefer Google images but go for the images without copyright issue.
However, you can find a lot of high-quality images available on the internet to download and to use further.
Include Social media buttons
When it comes to advertising, social networking sites and email marketing plays a crucial role.
And if you have a huge number of email subscribers for your website, it's important to keep them updated about your blog posts, podcasts, webinars, product launch, and discounts.
And to do so and send mass personalized emails all at one shot, GMass chrome extension could be handy to drive traffic to your website right from your Gmail account, which is generally limited without this awesome tool.
In this case, you can include the social media sharing buttons in the email bulletins.
This thing will literally make easier for the subscribers to share the content with others.
Also, an email with social sharing buttons helps to improve the active visitor clicking percentage.
Finally, it will increase the supporters as well as fans to a maximum.
As per your convenience, you can include social media buttons and helps to get a better outcome.
Schedule social media content at best times to send
Generally, it is always essential for you to keep it in mind and follow accordingly.
Make sure to know that when the users are highly active.
And to do so, you can always take some Social Media Management tools, which will extract all data like,
the best time to share
About engagement and Clicks
Which Social channel is traffic from
and more
Once if you confirmed with the schedule and post the content at peak time will help to engage a number of followers.
If you are really interested to get better results, then get set to know more about the best timing to post your content.
Add a proper and attractive headline
It is the main thing that everyone should keep in mind and follow when it comes to checking out the best results in the end.
All you need to add some attractive headings to your content and project it in a better way.
Hopefully, it will help to reach the maximum level of the audience. At the same time, you will get a chance of viewing the frequent increase in followers and viewers in a quick time.
So, make sure to add some attractive headlines with proper social media interaction ideas to reach maximum.
However, you can also hire a professional content writer for better content to post and share.
Regular posting to boost
It is such a common thing where most of the people are started to focus only on regular postings with their contents.
On the other side, some of them are posting their contents occasionally. This kind of activities will put your content into less reachable.
If you missed posting regularly, then there will also be a chance of losing followers at any time.
To avoid this kind of issues, you must be aware of sharing the posts to boost organic growth frequently.
Create a strong community around with Facebook groups
If you are very much aware of the Facebook group, then make sure to create a community for better conversation. Check out our Facebook Community.
Here you can also experience a better reach than expected with more number of followers.
However, you need to be aware of sharing the content with an interesting thing.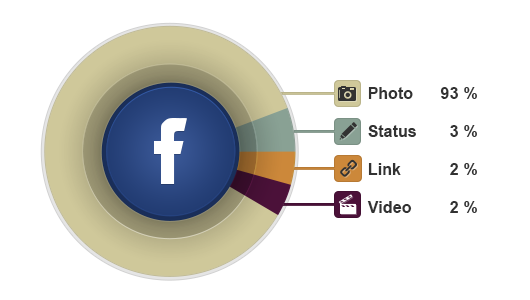 Once the people found the interesting stuff mixed with your content, and then there will be a chance of increase among followers.
As per your convenience, you can make your group closes, secret and public at any time.
Over To You
So, people who all are looking ahead to create engaging social media content that shows results in a quick time can follow the above stuff.
Hope the above-mentioned social media engagement ideas will help you to get the best results.
Make sure to follow posting your contents with high-quality regularly in a certain regular interval of time.
Once you started to follow, then there will be a growth where you can witness frequently.
So what's your favorite one, or missed if any, let me know in the comments.