Are you ready for the battle between WordPress vs Blogger? Haha kidding! Are you ready to choose the right blogging platform for your blog?
Blogging on a particular topic is an exceptionally great idea to go with. Importantly, those who like to read and write and share their acquired knowledge with the world.
And yes, at the same time you can also make good money out of it through Adsense, Affiliates and many more monetization methods are available. And that makes sense after putting all the hard work.
Though there are plenty of things to know before starting a blog. Choosing the right blogging platform is one of the important ones.
In this article, we will see a detailed comparison between WordPress and Blogger platforms.
WordPress Vs Blogger: Which one wins the battle?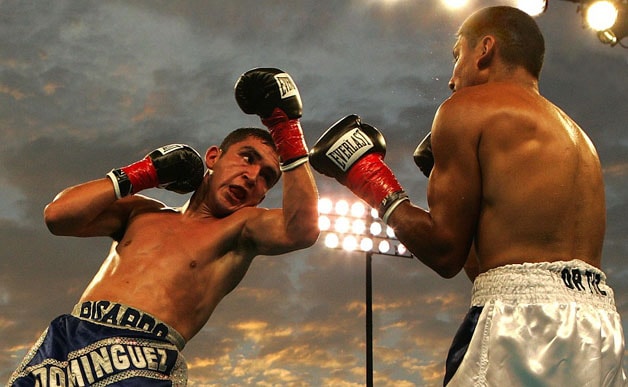 While starting a blog this could be always a dilemma to choose a proper blogging platform. As there are plenty of free blogging platforms and also few where you have to spend some money for the sake of web hosting.
But, the most popular and heard ones are WordPress and Blogger. These two are the largest used Content management system (CMS).
I understand having too many confusions, which one to choose?
Don't worry, you will be sorted out all the queries and get the right one for your compelling content.
As for an obvious reason, both will have some pros and cons. And a lot of debates continuously goes on this particular topic.
WordPress: It is basically an open source software, that means it available free to download. Anyone can download and install it on their servers.
Blogger: It is a service, which is owned by Google. Creating a blog could never be easier than this. Blogger is also known as Blogspot.
WordPress and Blogger In-depth Comparison
Let's dig a little further and check out the WordPress Vs Blogger Comparison closely to choose the right one. So that blog visibility could be more and should get more exposure.
How Easier, Creating a Blog?
Blogger: Blogger is the quickest way to go when it comes to creating a blog. Simple and easy to configure and your blog will be live in no time. Check out the step by step guide on how you can easily create a blog in blogger. It is a perfect platform for non-techies.
WordPress: And when it comes to WordPress, it is open-source software that needs to be installed on the hosting servers.
Though, it was a little tricky before, but now almost every renowned hosting providers give an option on a one-click install feature.
And the one-click makes the job easier for the non-techies as well. But, there are plenty of things in WordPress like organizing the database and more which need to be taken care of.
Blog Design: Does Blog Appearance Matters?
Blogger Templates Availability
When it comes to Blog appearance, Blogger offers a few free templates.
But probably that might not provide you the look you want. As most of them are quite outdated when compared to WordPress and other blogging platforms.
But, that is not a part of worry at all as we can always make use of third-party developed templates.
After going through a lot of research, I have listed out some of the best SEO friendly blogger templates to make it easier.
These are worth checking out. Electing a proper blogger template can give better results. In order to edit the Blogger template, you should have some HTML skills.
WordPress Themes Availability
On the other hand, WordPress has a huge collection of free and paid themes.
I must say the free ones too have tons of features, which could be perfect for any blog. All kinds of WordPress can be categorized from any niche.
And with the huge collection of themes offered by WordPress your beautify your blog with no coding skills at all.
The WordPress themes can be easily configured in the back-end in a few clicks.
Check the WordPress repository for free themes. If those don't suit you, you can also opt for the third party WordPress themes for some more advanced features.
Although, if you are looking for clean and good loading speed, then Studio Press themes are highly recommended.
How Much Would it be Costing?
WordPress?
As discussed above as WordPress is open-source software, but you need to install it on the hosting servers. And to do that, you need to buy the space on the hosting servers.
That means you can pay monthly or yearly to the hosting providers to host all your blogs files on the web.
But, it's quite reasonable, you can go with shared hosting if the blog is brand new. A little investment is worth to get the best blog with robust features installed.
Later on, it can be upgraded to Reseller Hosting, VPS or you can also opt for Dedicated servers as the blog grows.
Blogger?
On the other hand, Blogger is absolutely free of cost. Anyone can host their files on the Google servers.
So, don't have to pull your credit card from your pocket to create a blog on blogger at all.
Yeah, except, for buying a Custom domain. Once your blog is up and running, you can lean back and relax being worry-free of paying to the web hostings.
Is it SEO Friendly?
You might have heard from people saying WordPress is better than blogger or vice-versa. Let me clean this myth, these two are just blogging platforms.
When it comes to SEO it all depends on your skills. How better you know the Search Engine Optimization techniques to optimize your blog for the search engines.
So, in this regard, the visibility of the blog in search engines, both are the same. Both have the extreme potential if you know the biggest search engine Google's ranking factors
Here is the quick video from Matt Cutts on the SEO aspects on both the platforms,
Question: Blogger or WordPress for SEO Advantage
What if you want to Migrate later?
A webmaster should have the flexibility to switch in between any of the blogging platforms at any time.
So, considering the website or blog migration, both WordPress and blogger have the feature to back up the site. By default, content can be import and export easily from the dashboard.
So, no worries go for any of them which suits you.
But hey, wait a minute, go through the next points too before making your mind.
Control and Ownership
This is the big thing, according to me. As you should have the keys of your house. I will state below, what exactly I mean.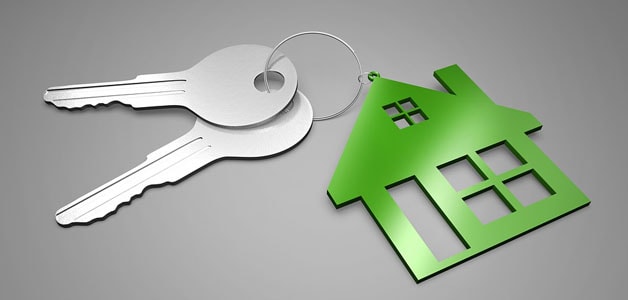 Blogger:
You won't be having complete, ownership at all. Google can take down your site at any time, all the content goes just like that. Google can take down its services at any time.
In fact, there are many big blogs too hosted on blogger has been taken down in the past.
So, if you looking for serious blogging, you need to think about it.
WordPress:
Being an open-source software, you will have full control and ownership. Nothing can be better than this if you want to sit in the driver seat. It's very obvious here you should have full control of your blog.
And you have some coding skills a custom website can be made easily in WordPress. Though not compulsory only if required.
How Good are these? Features and Flexibility
In this department, both WordPress and bloggers are easy to start with. But, after a while, you will realize that you need to simplify the whole process of publishing the posts, customization and including many features.
Blogger: Blogger contains some default features, which are required.
Simple widgets which can be added in the sidebar and the footer as well to increase the user experience. And you need to know some HTML knowledge, you are looking to add some advanced features.
WordPress: With WordPress, you can customize your website like anything. You can add any features you would like to. As you will find tons of free and paid plugins for it, which is very important to scale your website to the next level.
So, yeah WordPress stood up here.
Can you monetize these blogging platforms?

Fortunately, both the blogging platforms WordPress and Blogger is flexible enough for the monetization. It depends on how you have planned to monetize your blog.
The popular ones, Affiliates, and Adsense can work well on both the blogging platforms. In fact, not just those two, many other ad networks too can be opted to generate the revenue.
Only a few networks like buySellAds and similar, generally don't accept the free blogging platforms.
So, probably a little disadvantage in this regard if you go with Blogspot(Blogger) blogging platform. On the other hand, WordPress is considered as a very professional blogging platform.
What about Security?
Doesn't matter Blogger or WordPress, security is one of the priorities for any webmaster. And nothing can be much safer than Google's server, as Blogger is Google's product.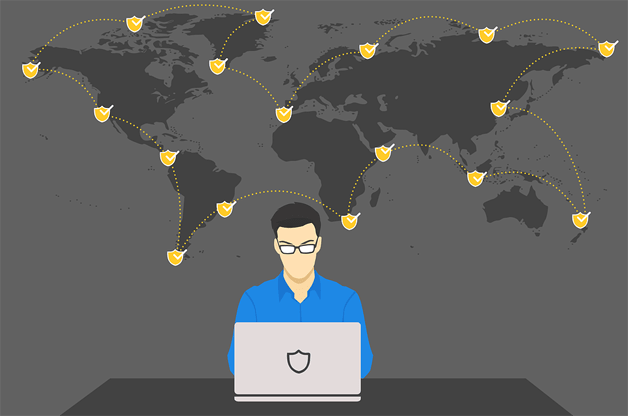 You don't have to even think of it and worry about creating backups of your blog. As Google does it all, though you can take backups manually as well from the blogger settings page.
As open-source software, WordPress probably has little loopholes in the security department.
As WordPress users need to rely on third-party hosting, so there are always chances of the website to be hacked if not protected well.
But, that doesn't mean we can not secure it for the better. We have to add some layer of protection to it and that simple.
And you should install also a good security plugin like WordFence or Ithemes. It's just a one-time installation to protect your site.
In fact, if you are looking for robust security, I would recommend the pro version of, GetAstra or themes Security Pro. We are using WP Astra Pro for this site and ithemes on our other sites. Both are doing exceptionally well.
Check out the Google Trend statistics for the search term comparison between Blogger and WordPress.
Final Words on WordPress and Blogger
Though, it's completely the personal preference which one to choose WordPress or blogger. And I am sure you have made your mind, the one suits your blog. Adding a further note both are awesome. This blog QuestionCage is on WordPress right now, though it stepped in, with blogger. Check out the percentage of websites made on WordPress.
I would like to hear from you, which one you are going with Blogger or WordPress.