You don't need to type while searching for your video on YouTube. You no longer need to type a long query in the Google search box. Just speaking it out will do. You don't need to worry about a calm and stable place to type your long search term.
You can just speak it out on the go, inside the elevator, while jogging or while marinating your chicken in the kitchen. It is such a relief for all your browsing activities.
Yes, voice search nearly brought us a revolution with the way we browse contents online. It made the internet closer to everyday activities in a never-before way.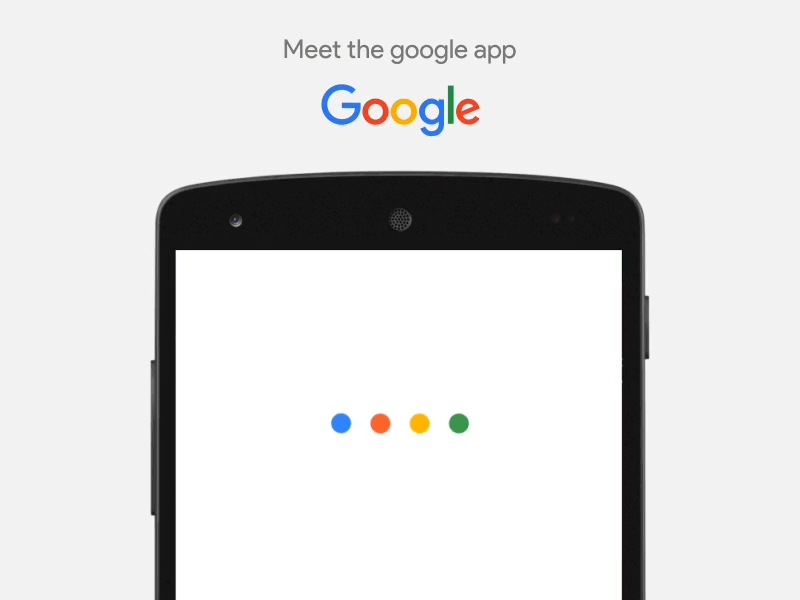 The revolution is still on and voice search will continue to grow and expand across innermost recesses of our lives.
Naturally, it is obvious for us to take a surround to look at the past, present, and future of this tremendously useful technology.
It is time to grasp the ground rules of using voice search for making digital and web experience better. Through the length of this post, we are actually going to do so.
Voice Search Revolution Through Statistics
The statistics clearly point out that the phenomenon called the voice search revolution is far from just an overstatement.
It is an all too evident reality in our everyday life overwhelmingly accustomed to digital interactions and the web. The below-mentioned statistics will show why it is correct to say that we are in the midst of a voice search revolution.
According to Google search statistics, nearly 41% of adults and 55% of teenagers regularly use voice search.
As of now, 20% of Google searches are characteristically voice search and the number is still growing.
According to the latest Google data, at least 20% of all mobile search queries are done through voice commands.
Another credible report points out that starting from 2008 voice search experienced 35 times growth.
If you think voice search is mostly limited to mobile search queries, you are having another false notion. A recent study points out that around one-fourth of Windows 10 desktop searches are done through voice search.
In sync with the rapid growth of voice search, smart speakers equipped with voice-enabled digital assistants are increasingly becoming popular. The smart speakers are soon going to be the next refrigerator to populate most homes in the near future.
As per the recent study of ComScore, two years down the line within 2020 a whopping 50% of all searches across devices, platforms, and search engines will be voice searches.
The Reasons For Such Phenomenal Growth Of Voice Search
Understanding the growth story of voice search will remain incomplete as long as you can't realize the impetus, the principal motivation and practical reason that make people embrace voice search jubilantly.
The primary impetus is obviously the natural ability to speak than to write. Men are mostly talkers and fewer scribblers. For everyday purposes, they hate to scribble in words.
But they can pass an entire evening talking over the phone. Naturally, voice commands come as a more natural means of searching web than typing.
The practical aspects are equally important in this respect. Voice commands are at least 3 times faster than typing and faster query always gets you faster search results.
Moreover, when you are in the midst of any activity or in movement, you can use voice more effectively to make queries or search. In many situations, typing is not at all possible until you can free your hands but voice search is available at your lip all the time.
The socio-cultural changes in the twenty-first-century mindset are equally responsible to make the growth of voice search possible.
Through the last decade in conformity with the revolution surrounding web, mobility, advanced computing, HD media, connected gadgets, and hi-tech simulation, the text has been continuously replaced by instantly gratifying HD graphics and media, simulated reality and automated interactions.
Voice search just became the logical and consequential epitome of this technological revolution that replaced typing with word of mouth.
How Does Voice Search Work?
Voice search is nothing but searching through voice commands instead of typing search terms. At the very heart of voice search, there is speech recognition technology that plays a crucial role in understanding the query irrespective of differences in tonal quality and modulation.
After understanding the voice query the search function finds the closest matching answers to the query. When it comes to the smart speaker system, the speaker reads aloud the matching answers to the voice queries.
Key Elements That Differentiate Voice Searches
If you think, voice search except just replacing the typed words has no special attributes, you know nothing about it. People actually speak very differently than the way they write.
Naturally, the older type of keywords will no longer hold ground for voice search. If you want to optimize your web content for voice search results, here are the key aspects to know.
Longer And More Specific Search Query
Normally, when we type our search terms or queries, they are less specific and shorter in length compared to the ones we use in voice search.
For instance, when type-searching a query you can search for "budget hotels in Kathmandu", but while using the voice you will probably search for "best budget hotels in Kathmandu" or "budget hotels in Kathmandu with lowest rates".
As per most search engines, the voice search queries are 76.1% longer compared to the type-based searches.
Multiple Questions Instead Of A Single Statement
Voice search normally comes with multiple natural-sounding queries instead of a formal search term or statement common with type-based searches.
Just as we try to elaborate a point with two or more consecutive questions, voice search may incorporate multiple questions to be more specific.
The Strong And Self-Explanatory Evident Intent
The intent of the typed searches often remains vague and not straightforward. In contrast, the intent of voice queries is more precise and sometimes self-explanatory in nature. Voice search most of the time nails the exact question the user needed to ask.
Voice Search Queries Are More Localised
Voice search is more frequently used for practical purposes specific to locations. Voice searches are at least three times more location-specific in intent than typed text queries.
Hummingbird and RankBrain: Two Google Search Engine Updates That Played A Huge Role In The Rise Of Voice Search
As the world of technology continues to evolve, so are the services and search engine capabilities of Google. Google readjusts to these capacities by upgrading its search engine with new and innovative algorithms.
As Google is always focused to deliver the best search result against every single search query, it leaves no leaf unturned to understand queries better with more advanced algorithms.
Both Hummingbird and RankBrain are two such advanced algorithms. Hummingbird came to understand the semantic meaning of queries better and RankBrain came to deliver more user-specific search results using Artificial Intelligence and Machine Learning.
An Overview of Google HummingBird
Google Hummingbird launched in 2013 was the most significant update for more than a decade. Often we make queries with different sets of words for the same query. This is called semantics and it is the quintessential thing Hummingbird update is meant for.
This search engine update was to stress on the search intent rather than the search terms.
Thanks to this update, the result against search queries are likely to be better and more specific to what the user wants. In context to voice search, the use of semantics has a bigger and more definitive role to play.
An Overview of Google RankBrain
RankBrain launched in 2015 is the search engine update that incorporated artificial intelligence and machine learning to deal with individual search queries for delivering better search results specific to user intents.
The artificial intelligence and machine learning technologies are used by this update to have a deeper understanding of the search intent.
RankBrain analyses a whole array of user activities and behavioral attributes including dwelling time with a specific search, bounce rate, response to various listings, etc.
When such new capabilities of understanding user intent are seen in the context of voice search, we can expect the search results to be more accurate, precise and audience-specific.
How Voice Search Matter For Business?
Finally, let's bang on the obvious. You know voice search is no longer the next big thing but is very much the fad for now and future.
You know, it is not going to evaporate like a short-lived craze but will continue to influence everything on the web. Question is, whether your SEO efforts took voice search into consideration or not.
Or, to be more precise, how can you use Google voice search for achieving better search ranks.
While the existing white hat SEO techniques and methodologies still remain valid, we can provide here a few effective tips to orient your SEO efforts for voice search.
Solving The Dilemma Between Long Tail And Medium Length Keywords
We already mentioned that people when voicing the search queries always try to be more specific and this results in longer search queries and search terms than the typed phrases.
This is why your SEO efforts need to take long-tail keywords and search queries more seriously to get featured in more precise results against queries.
Medium length search terms may produce more traffic but longer ones being more specific and precise can draw more quality traffic. Considering this dilemma you need to balance your SEO efforts serving both the approaches partially.
Optimize Your Website For Local Search
A vast majority of voice searches have the objective of finding local information about businesses, brands, and services.
On the other hand, when you optimize your website for local search your efforts serve general typed queries as well.
This is why you should not miss anything that gives your website a better search ranking against local searches.
Here are some of the tried and tested ways to boost your website for local searches.
Make sure your business along with the website features in the Google My Business Listing.
Provide all the useful information ranging from hours of operation, the business location and a brief summary introducing your business with your profile in the listing.
Make sure you provide location map to help users find you out.
Provide contact details to build credibility and trustworthiness of your business.
Get Listed Into Featured Snippets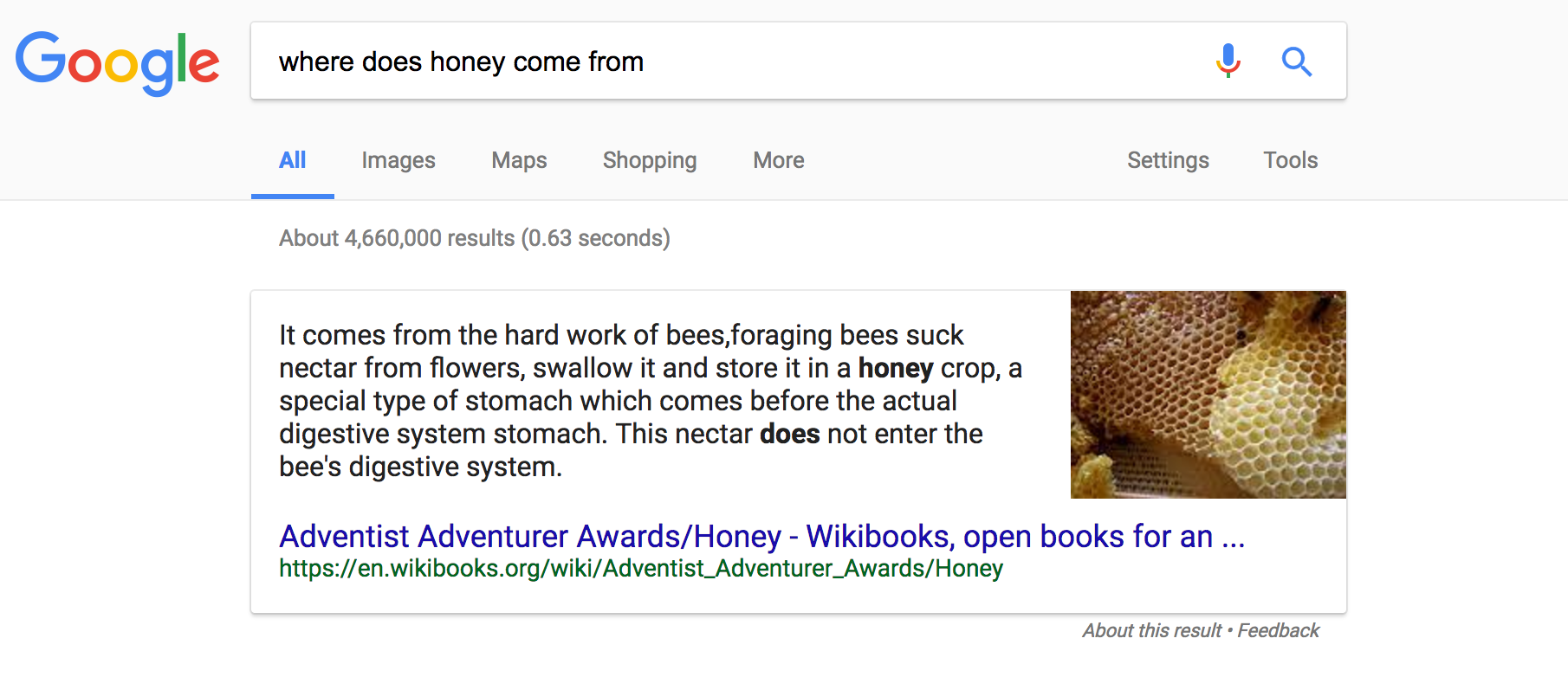 With voice search, most queries appear in the form of questions and so, search results are often directly delivered from the featured snippets.
This is why it is important for you to be featured in as many featured snippets as possible. To take advantage of featured snippets do the following things.
Don't guess what people are asking for and answer questions based on such gross apprehension. Rather, use a good tool to know what the people are asking related to your topic or niche. Answer The Public is a good tool.
Do extensive keyword research and then use the tool to process some popular keywords to come up with relevant questions. Now answer those questions through your contents.
Make A Very Well-Articulated FAQ Section
Voice search and search results catering to it are conversational in nature. This is why the question-answer format of the FAQ page fits so well to voice search queries.
This is why FAQ section answers are featured as snippets so frequently against a voice search query. While creating an FAQ section, make sure it runs deeper into the topic and features the most relevant questions related to popular keywords of your niche or topic.
Give Your eCommerce Store The Boost Of Voice Search
If you have an e-commerce business, utilizing voice search can open unlimited possibilities.
You can allow voice commands to search and browse products in the store and utilize long-tail keywords more effectively to be featured against voice search queries across search engines.
What's The Future Of Voice Search?
While voice search is still more about convenience and serving the search intents speedily and precisely, in future these aspects will be more usual and commonplace.
In the time to come, we can expect a voice search to be used for monetizing search results.
Consequently, a new dilemma between ads featuring into voice search results and the need for seeking consent before playing ads as part of audible search results may erupt.
Guest Author: Atman Rathod is working as the Business Director at CMARIX Techno Labs, a leading web and mobile app development company with 13+ years of experience. He loves to write about technology, startups, entrepreneurship and business. His creative abilities, academic track record and leadership skills made him one of the key industry influencer's as well.